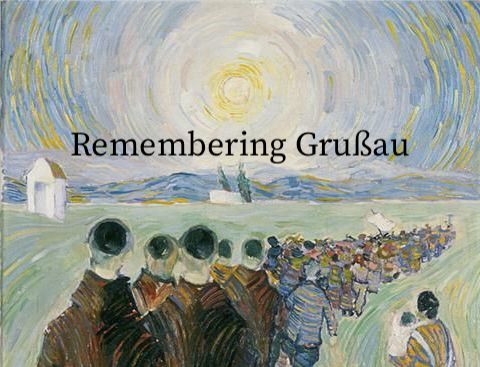 Remembering Grußau
Content warning: Holocaust
Winner of the "Best Deep Cut" from the 3rd Annual Public Domain Game Jam (Techdirt Review here, aka Gaming Like It's 1925 Jam)
"This is a weird, serious and affecting game. Recommended!" - Jason Morningstar
Remembering Grußau is a game about reflecting on the death of a Jewish artist named Felix Nussbaum who was murdered during the Holocaust.


In this game, you will reflect on one of Felix's lesser-known works called Remembering Grußau, painted in 1925 while Felix was at the Berlin School of Fine and Applied Arts.
You will reimagine the meaning of the painting knowing that Felix died in the Holocaust. You will also write a letter to Felix and then see what happens...
Music: www.bensound.com
Comments
Log in with itch.io to leave a comment.
this looks very touching. looking forward to experiencing it
oh max, we've been organizing a queer games bundle here on itch! just wanted to share it with you : ) the jam runs this month, and our bundle will go live in June.