Max Fefer
Max (No Pronouns) is a Jewish queer non-binary tabletop roleplaying game designer based in Oakland, California. Max was recently recognized by Anthropos Games as a recipient of a Tabletop Mentorship Micro-Grant.
Max creates lyrical and GM-less style games that focus on collaborative storytelling. Max's credits include the newly released Hanukkah Goblins and Goodbye. Max is also working on the upcoming Unbreakable RPG project and Mnemonic RPG.
News
Max and Hanukkah Goblins is currently featured in The Jewish News of Northern California and The Jerusalem Post! Take a look.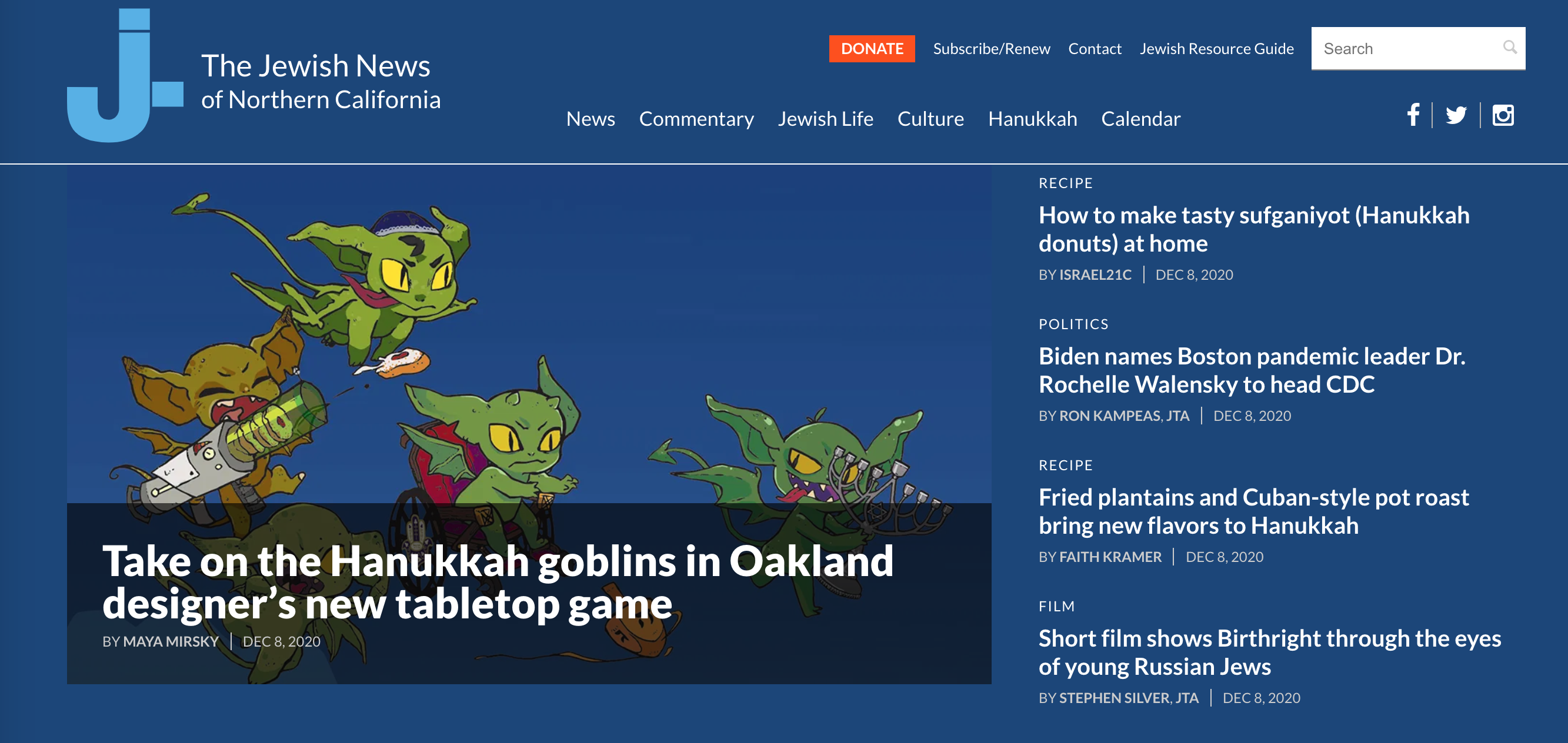 https://www.jweekly.com/2020/12/08/take-on-the-hanukkah-goblins-in-oakland-desig...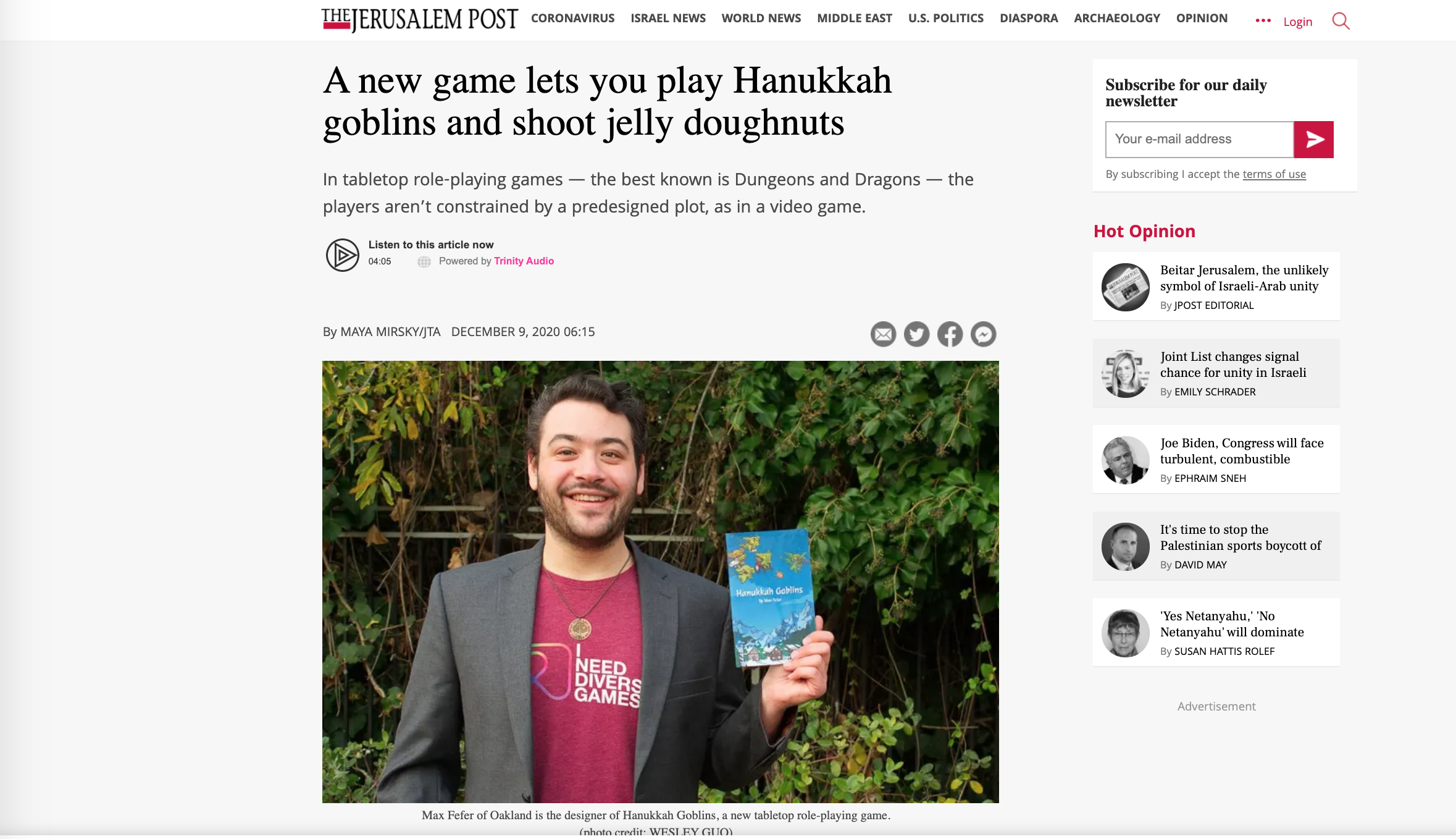 https://www.jpost.com/israel-news/culture/a-new-game-lets-you-play-hanukkah-gobl...